R&D Environments
Engineering Design
At Cutter Innovations, we put our emphasis on design for manufacturability. We'll work with you throughout the entire product development process, from research to design through the optimization of manufacturing processes. Our highly qualified team of engineers will make sure the final result meets your exact specifications, while ensuring that the final result is cost-conscious.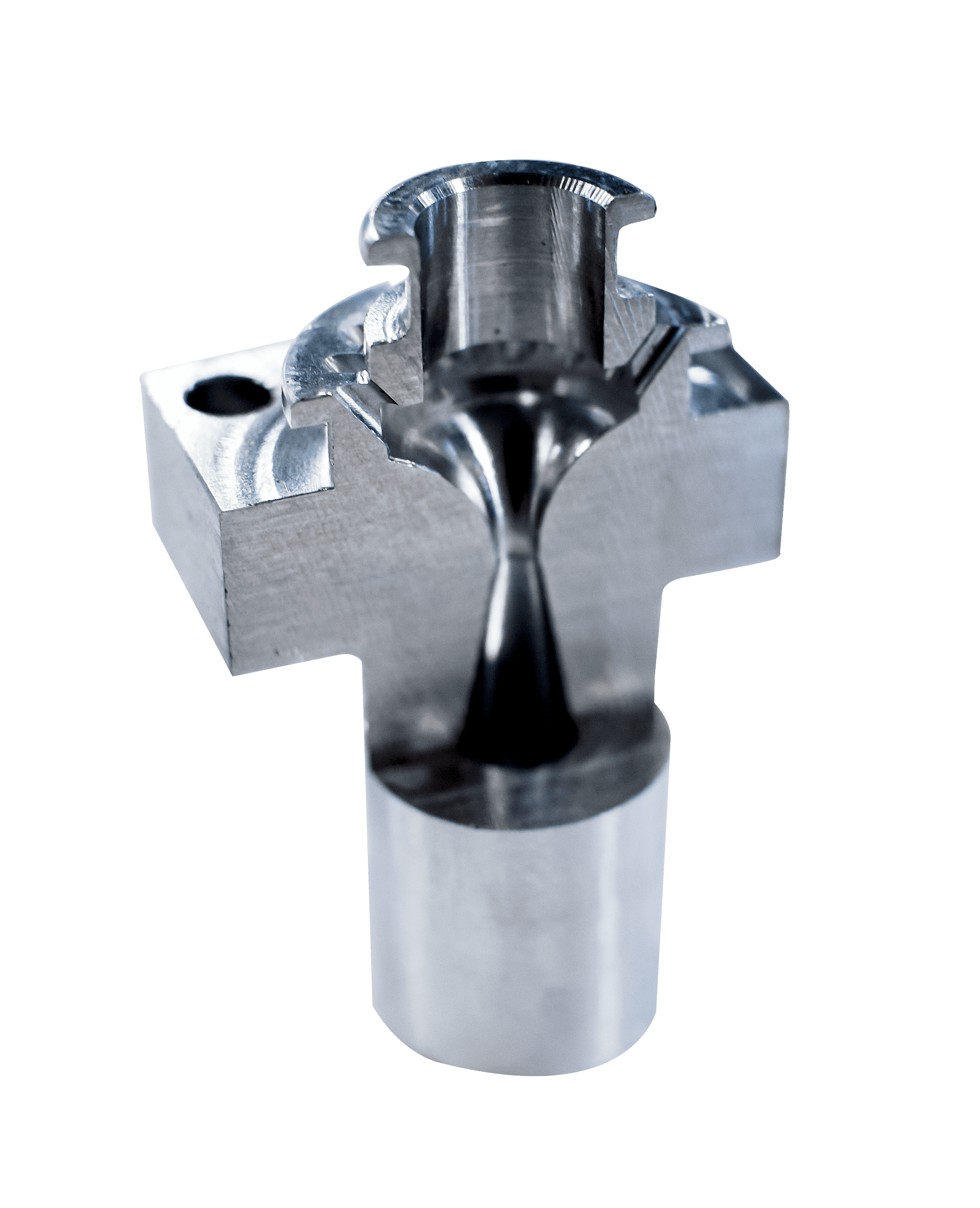 Aerospace
Our Product Development Engineers
While the engineers at Cutter Innovations use the same CAD programs as the rest of the industry, we leverage our team's deep, broad manufacturing experience to provide you with superior product development and design.
The Cutter Innovation team is made up of engineers with machining backgrounds. That means we understand manufacturing limits and push those boundaries to successfully overcome any design challenges.
Our experience with five-axis machining work means we know better than anyone else the challenges and the possibilities this process allows.
Best of all, our product development engineers will work with you to improve on existing designs while finding cost savings along the way. You know your work best but we can help you with product development and research. When you work with Cutter Innovations, we're with you for the whole ride.
Engineering
Design for Manufacturing (DFM)
Our most comprehensive service, Design for Manufacturing, focuses on building prototypes, product development, and plans for manufacturing your parts in large numbers.
We pride ourselves on our manufacturing ability, and our engineers can apply their experience to a wide range of needs.
We have produced manufacturing solutions for thousands of Customer designs. That experience doesn't just mean we have the technical skills to get the job done right; we also understand what parts of the process drive costs. Our experience allows us to balance the design complexity and the impact on manufacturing cost.
Aerospace
Machining Capabilities
Cutter Innovations prides itself on its core competencies, which are precision milling, wire EDM, four-axis turning and expert engineering design and consulting services. The combination of these competencies means that we can respond to you quickly, with highly serviceable components and great quality assurance for your aerospace needs. Additionally, there are several other reasons why Cutter should be your "go-to" aircraft parts, machining partner:
Our five-axis machines and expertise allow the creation and measurement of difficult parts.

Our experienced and skilled machining technicians and engineers deliver 100-percent quality-checked parts to you faster and more affordable than other shops.

Our vast vendor base allows us to efficiently handle any non-destructive, processing and hardening requirements.

Our state-of-the-art machining centers and software make your job priority and ensure the finest quality.

Our team members are Customer-friendly. Quotes are typically completed within two to five business days using an open-book bidding process.
Cutter Innovations is registered as an ISO 9001:2015 company, providing exceptional quality machining services to add value to all of your aerospace projects. With over 50 years of precision machining experience and two decades of research, development, and engineering, Cutter Innovations delivers. We have manufactured and shipped components to the medical, oil and gas, alternative energy and the aerospace industries.
Cutter Innovations' extensive experience in R & D environments serves our Customers well, as we can provide engineering assistance and outsourced engineering consulting services as needed. Our vision is to be a strong manufacturing partner for each of our Customers, and for that reason, we work hand-in-hand with your team, while closely guarding your intellectual property throughout the entire development process.
Manufacturing Engineering
Additive Manufacturing
Cutter Innovations has significant experience with additive manufacturing. One of our core competencies is finish machining complex geometries in super alloy 3D printed components. Internal and external diameters, surfacing complex profiles, porting, fine threading, and maintaining complex datum structures are all required when provided with a 3D printed blank. If your application requires additive manufacturing technology, Cutter will be able to provide input to ensure that the parts are built to spec on the very first part.
In addition to five-axis machining, we have years of involvement working with alloys and super alloys, including CNC machining in exotic metals. We know how to make your parts while minimizing waste — which means minimizing your costs.
When you're looking for engineering design, let Cutter Innovations take the lead. Contact us today to learn more.
Disclaimer: Our design services are outside the scope of our AS9100 accreditation.